The Virtual Resiliency Resource Center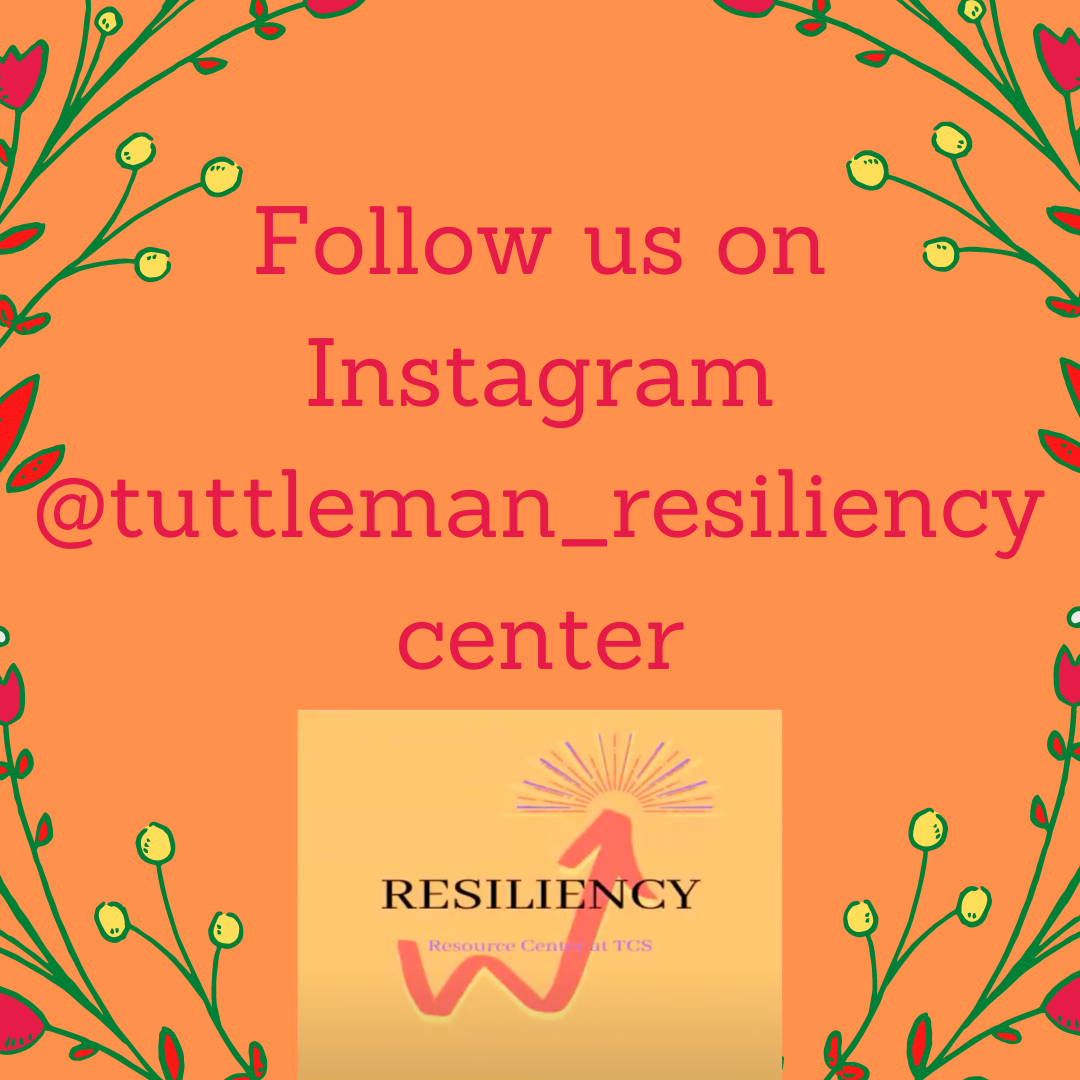 Talk to your TCS Counselor to gain access to our RRC Zoom room!
Resources include:
One-on-one psychoeducational workshops with an RRC intern on topics such as: time management, mindfulness, positive self-talk, coping with anxiety/depression, and staying healthy and mentally well during the COVID19 pandemic!
Weekly live group discussions with RRC supervisors Dr. Steven Hulcher and Brandon Labarge on how thoughts relate to mental wellness, and how we can use mindfulness-based character strength interventions to build resilience.
Workbook pdfs, worksheets and other shareable resources
Access to Headspace meditations! An introduction to the app can be viewed below: 
Find a full brochure of our resources here
                 At the RRC we focus on
Building Connections: We connect with the people who understand what we are going through and are able be empathetic. Choose to connect with loved ones, friends or family, who are able to literally be there for us. It is easy to isolate even more given this time of social distancing. In this respect, it may be important to have scheduled set times  times to talk with the important people in our lives.
Fostering Wellness: Taking care of ourselves as well as others. Important factors may be making a schedule for each hour each day of the week, maintaining a proper sleep schedule, eating healthy food, and exercising will be important to start or maintain. Practice mindfulness and keep in mind what we are able to grateful for. Eliminate those things that negatively impact us physically and psychologically such as alcohol or drugs. 
Find Purpose: This may be a time to reflect on what we value and our life goals. Finding meaning and purpose can be help alleviate the pain of isolation and separation. In the here and now it may be as simple as reaching out to loved ones who are most at risk. It is important to set goals that you have the ability to move towards. Try to find one at least one thing a day that you can accomplish that leads to a sense of moving forward. 
Healthy Thoughts: Keep things in perspective. It is easy at times like these to fall prey to irrational and catastrophic thinking. It's important to maintain perspective. As tragic as current events are we must keep in mind that this in a temporary situation. At times it is important to limit that amount of news that we absorb and allow room for hope. We are not prisoners of our present situation as it pertains to our future. We must also accept change and the current reality we are experiencing. Accepting change may also means adjusting previous life goals. Finally, look back at previous situations in your life that were challenging. What did you learn about yourself in those times and any identified strengths that you can bring to bear now. 
Additional Resources